Fortifying Our Sisterhood to Facilitate Our Service.
Town of Normal Human Relations Commission
Dr. Martin Luther King Jr. Award Recipient
Dr. Kristal Shelvin
Immediate Past President
Bloomington-Normal Alumnae Chapter
of Delta Sigma Theta Sorority, Incorporated
Shelvin serves her community through membership in Delta Sigma Theta Sorority Inc. and Jack and Jill of America, and as a board member of Heartland Head Start and Illinois Prairie Foundation's Women to Women Giving Circle. As the clinical services supervisor at Livingston County Special Services Unit, Shelvin's community work focuses on dismantling racism and inequities in education and mental health.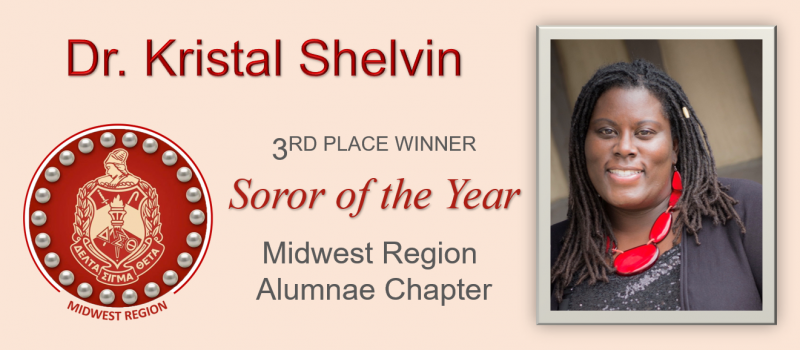 Committed to Public Service
Since its founding in 1913, Delta Sigma Theta Sorority, Inc. has clearly distinguished itself as a public service organization that boldly confronts the challenges of African Americans and, hence, all Americans.
Undergraduate and alumnae chapters develop programs that address areas of need within the local, as well as, the international community. Since 1983, the Bloomington-Normal Alumnae Chapter continues to be "committed to public service in the twin cities."
Become an Organ Donor. Save a Life.
More than 95,000 Americans are on the waitlist for a kidney transplant.